Sometimes it is good to affirm yourself with a little tongue in cheek approach ;)..besides the title is meant to be true ;)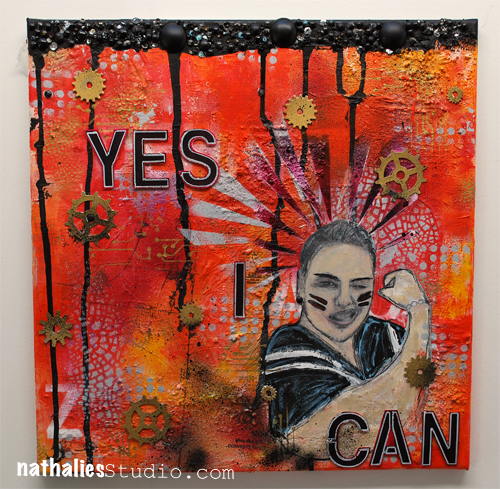 Pretty big canvas I worked on – at least for me and it was a bit hard to adjust…I think a bigger me would have been better design wise – but for my first time working on such a scale I am ok with it ;) …because yes I can…hehehe.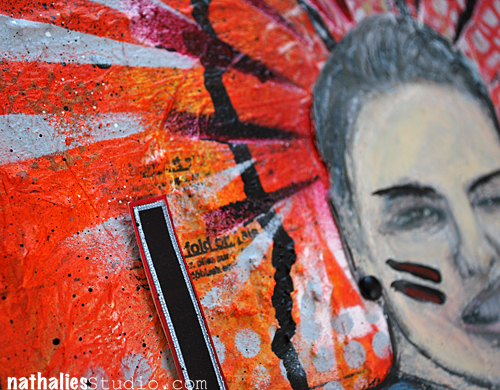 So many things are on my plate right now- in my professional life and my private life…it is good to do something for fun and tell myself that I can do it.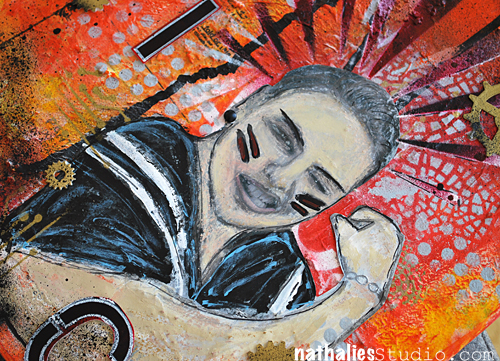 And now it is dooming off my studio wall as a constant reminder…hope it doesn't fall of the wall- LOL ;)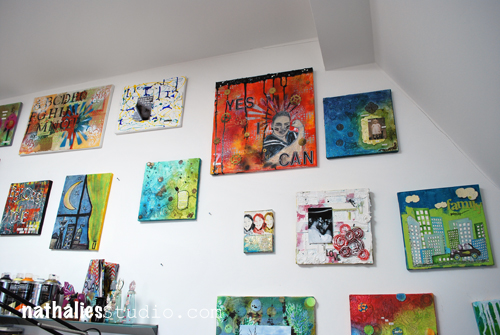 Have a gorgeous day and don't forget …YES, YOU CAN!
Nat