My latest Texture Adventures Art Lesson is now available in the NorthLightShop! This one is called Tactile Art Inspired By Street Art and for $3.99 it's a great value – you get a full step out and a 10min video.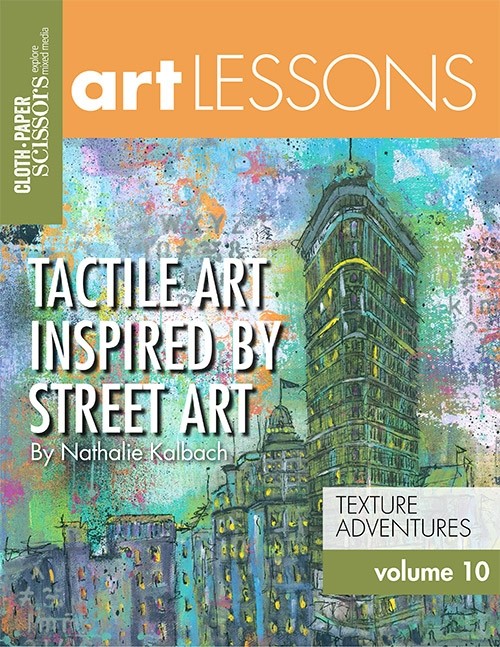 In this lesson I show how to create texture with spray paint for backgrounds and layered work. Inspiration is everywhere – I'm inspired by the spray paint street art that I see in my neighborhood, and I want to share with you how you can use spray paint in your art journals and mixed media projects. It's a fun and versatile medium that isn't just for graffiti artists :)
You can purchase the lesson here.
---
If you are in my area on Sunday, November 19th, I invite you to stop by the Art Mart at 313 Gallery in Downtown, Jersey City.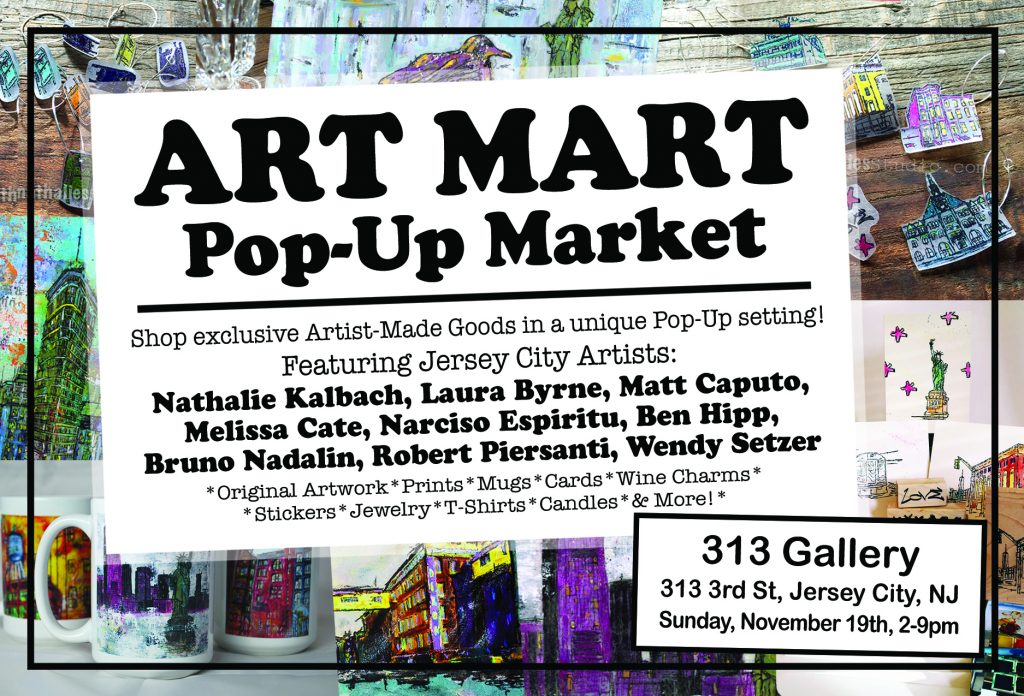 I will be participating in this pop-up event along with 8 other really awesome local artists. We'll be selling unique artist-made goods, priced under $100, so it will be a nice opportunity to begin your holiday shopping. I'll have cards, prints, mugs, and wine charms with my artwork on them :)
I hope you'll drop by and say Hello!
SaveSave