The image of this window with some landmarks of Hamburg kept coming up when I was sketching things in my art journal and on my iPad. So I figured it was time to finally just put it on a canvas.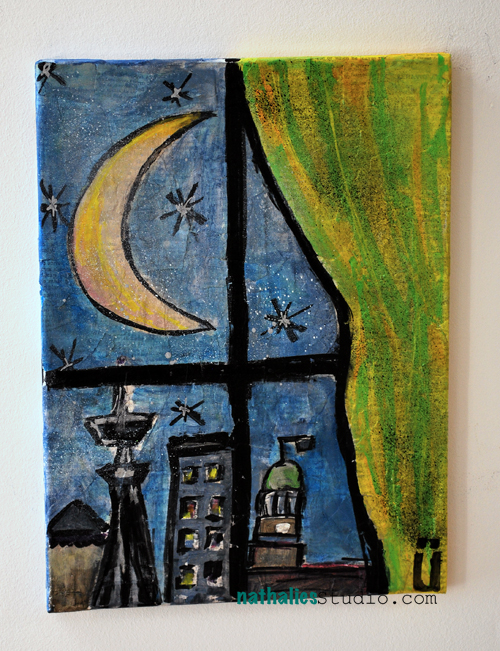 Here is a FAST Forward Movie of the Making off (it is not a step by step tutorial- although most steps are extensively in there ;) ) – I hope you enjoy it. I have a List of all Supplies used below
I had lot's of fun playing with the new Liquitex Professional Paint Markers – loved that there are so many ways to use them and the colors are just to die for .

and
24cmx30cm Canvas
Loads of old Book Paper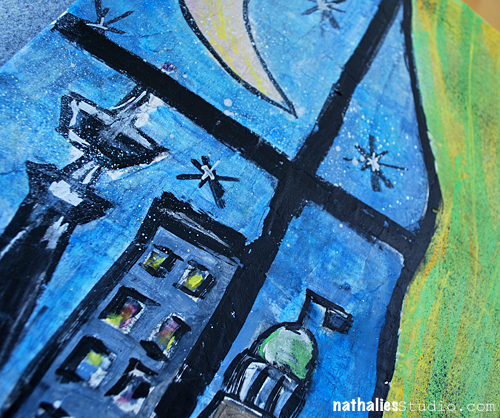 I have some other ideas for this image – color wise etc…so you might see this coming up again in a different look :)
Would you like to see more fast-foward videos in the future?
Have a wonderful day :)
Nat
If you want to learn different techniques for art journals and mixed media canvases using Acrylic Paints, Gesso or Acrylic Inks come and take my Über*Media Online Workshops.