How about a little Love Story? Once upon a time an artist named Nat was introduced to ArtFoamies foam stamps and fell hard for this mixed media tool – she even became a designer of foam stamps and the rest is history!
Haha ok that's just the short version but today I'm here to talk about my special Love Story foam stamp that I made for Creative JumpStart this past year. It's a limited edition foam stamp and it's only available through the end of 2021 so time is running out if you haven't gotten one yet. Let's see some of the cool projects inspired by it this year: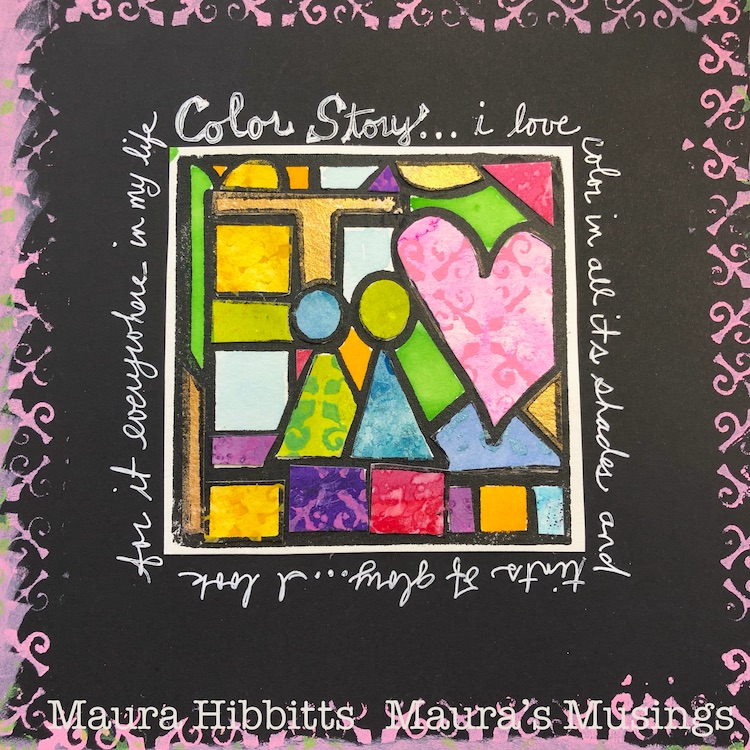 My Creative Squad got to play with this stamp in January this year and I love Maura's Color Story project here where she used the Love Story foam stamp as if it were stained glass with paint and collage. Pretty cool way to make the design pop and to use up some collage papers too!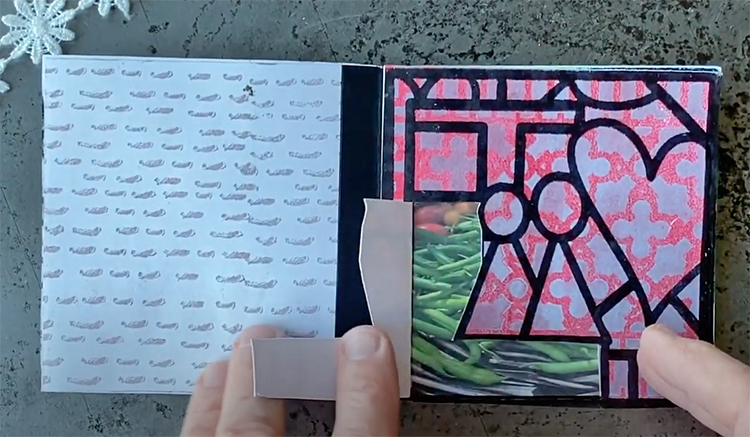 Robin used Love Story to create this mini book project about her love of gardening. She used elements of the stamp as little peek-a-boo doors into her garden and all the wonderful things she grows there.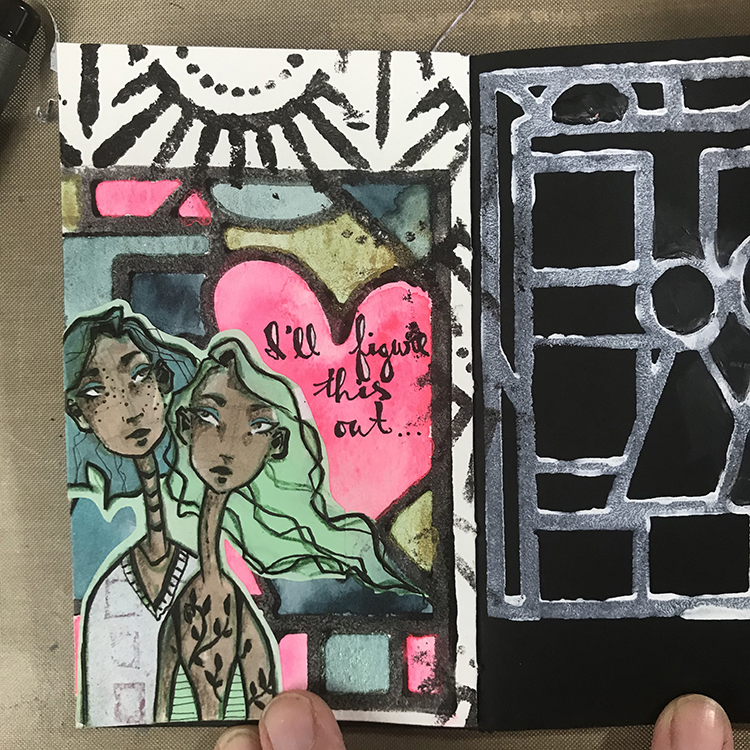 Jordan worked in her art journal and used Love Story as the backdrop and facing page design to help her tell the story of her journey as an artist. You can see how she builds this composition in the original post here.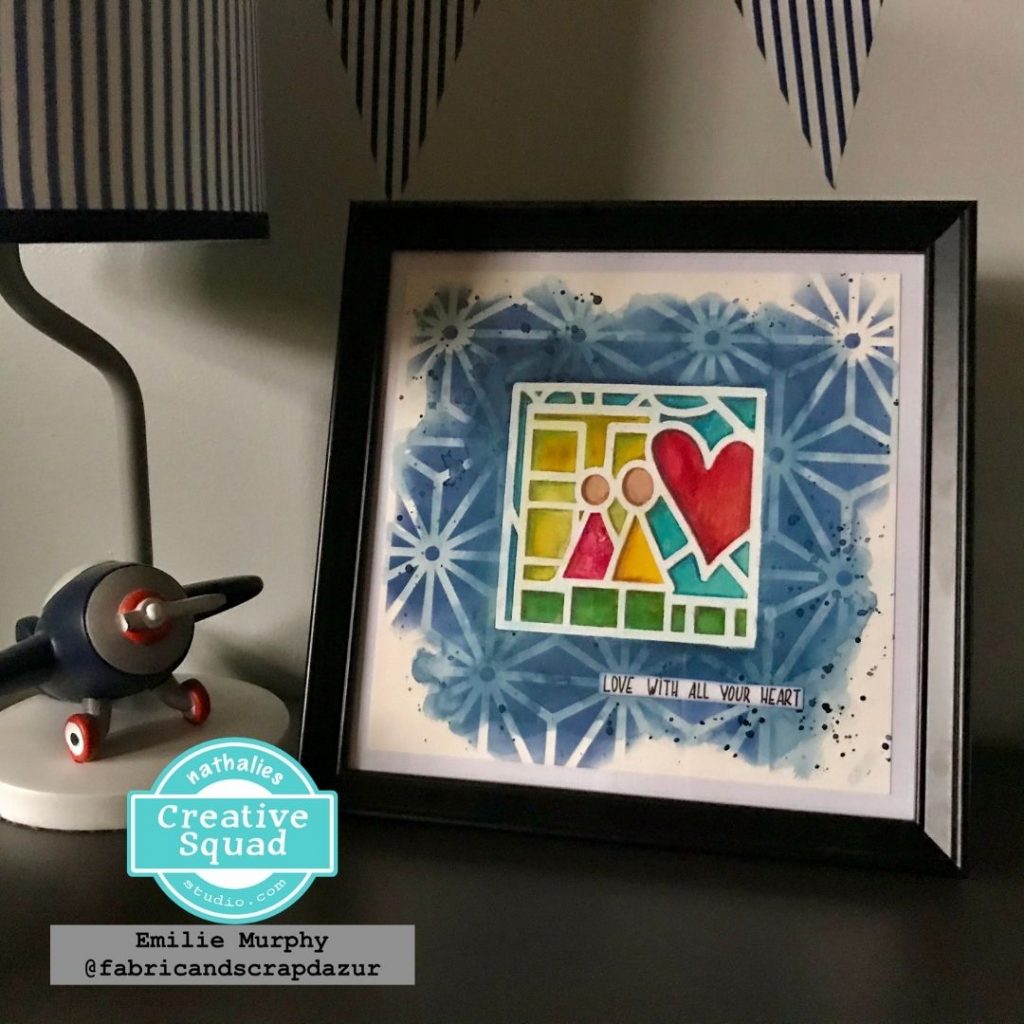 Emilie created a gorgeous piece of art for her son's room with Love Story and we just love how she used white embossing powder and watercolor with the stamp. See how it comes together in this post.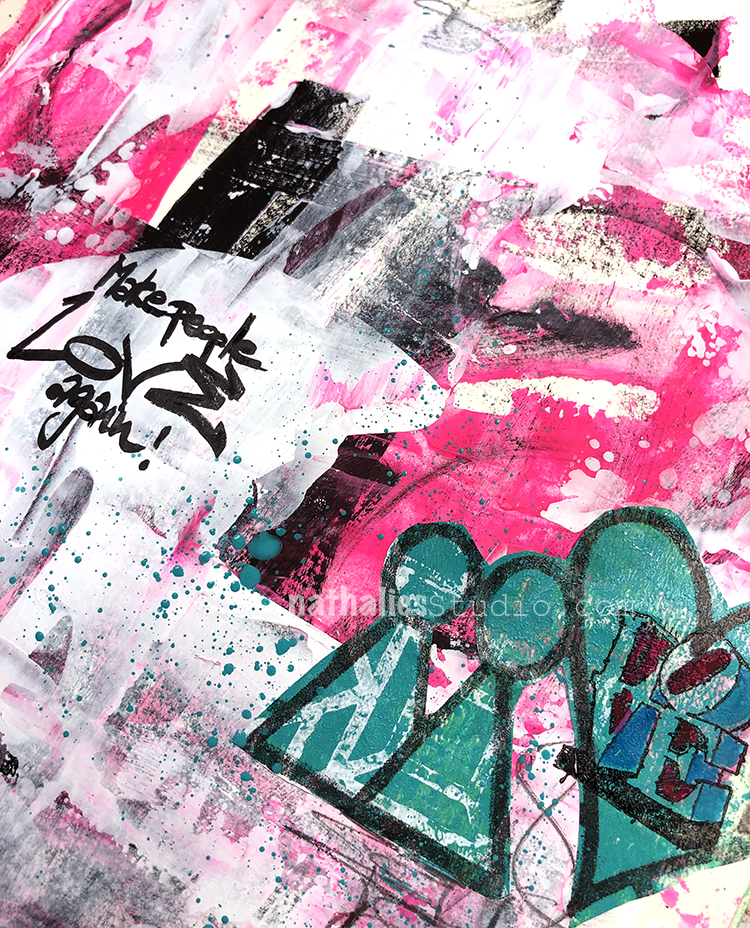 I like to take elements from the Love Story foam stamp and collage them into an art journal page as I have in this spread. Isn't it crazy how just a few simple shapes can still tell a story?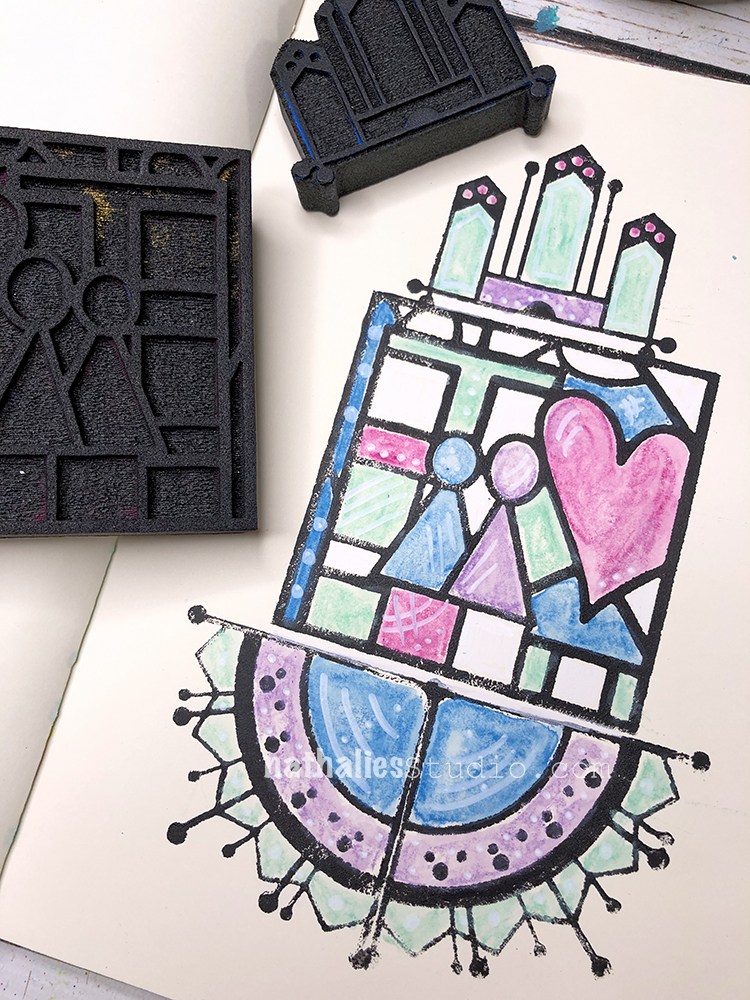 And finally here is Love Story in a simple but bold arrangement with a couple of my Mini Motifs foam stamps too. Just black ink and water soluble crayons and ta-da – pretty nifty design for this art journal page.
Just a few of these stamps are left here in my shop so hurry in and start telling your Love Story too!