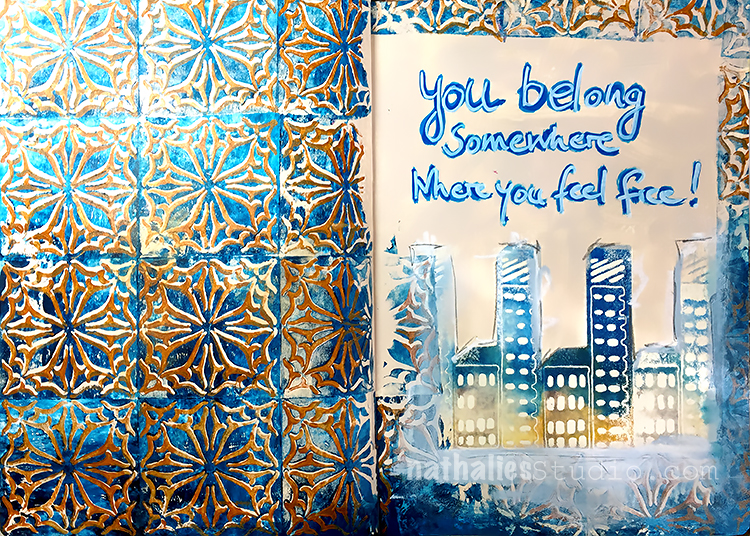 Don't we all? Loved playing with blue and gold – I am on a weird gold- high – not sure why, as it is not my favorite color, but I guess trends have gotten me too ;)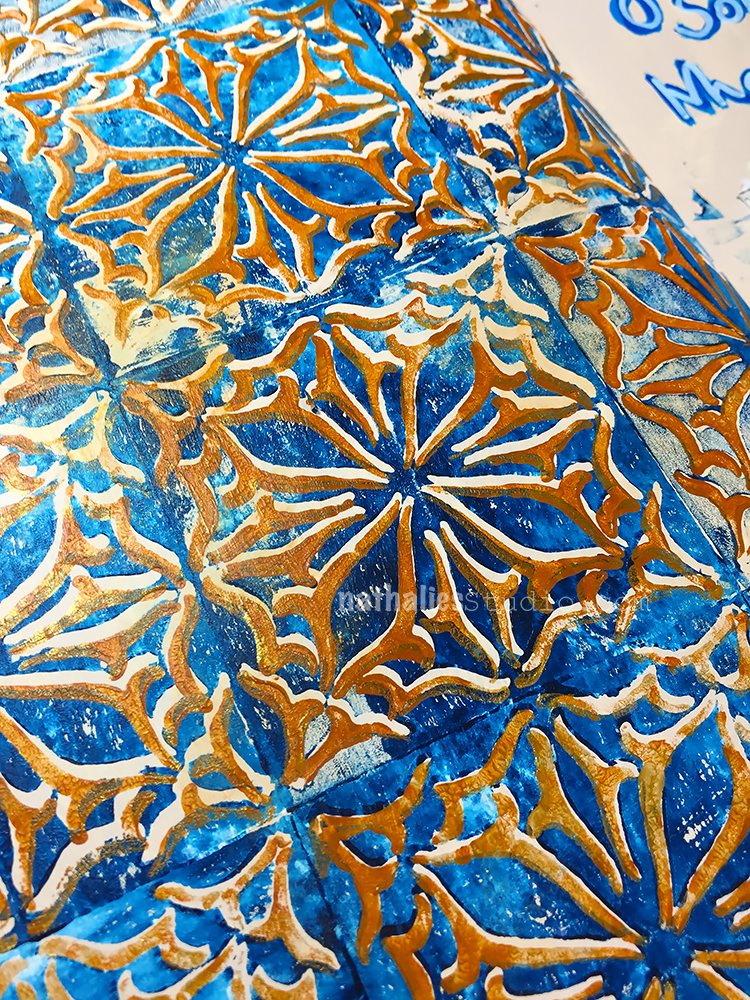 I stamped with my new Van Vorst Positive and Negative ArtFoamies in blue and gold for the tile background effect. For the city scape I used my new Midtown ArtFoamies set and applied rubbed lightly some Artgraf Chalks on top of the foamstamps. The Artgraf Chalks are water-soluble and make a gorgeous watercolor like effect when stamping. To activate the pigments and have them come off the foam stamp, I slightly sprayed a layer of water on top and then just stamped ahead.
Love how the colors blend. I added some marks with Neopastels and a charcoal pen and wrote the journaling with a blue and white acrylic marker.
Here are some of the supplies that I used for this spread