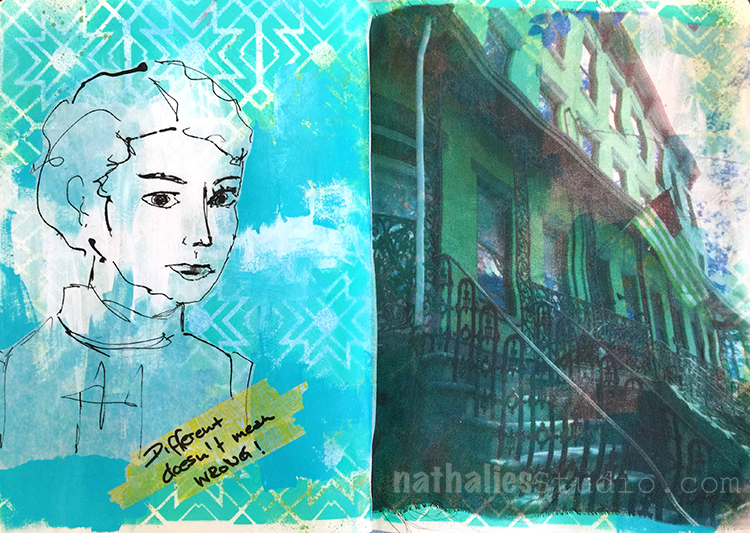 Different doesn't mean WRONG!
Good reminder as I am doing a lot of things different in my art journal lately ;)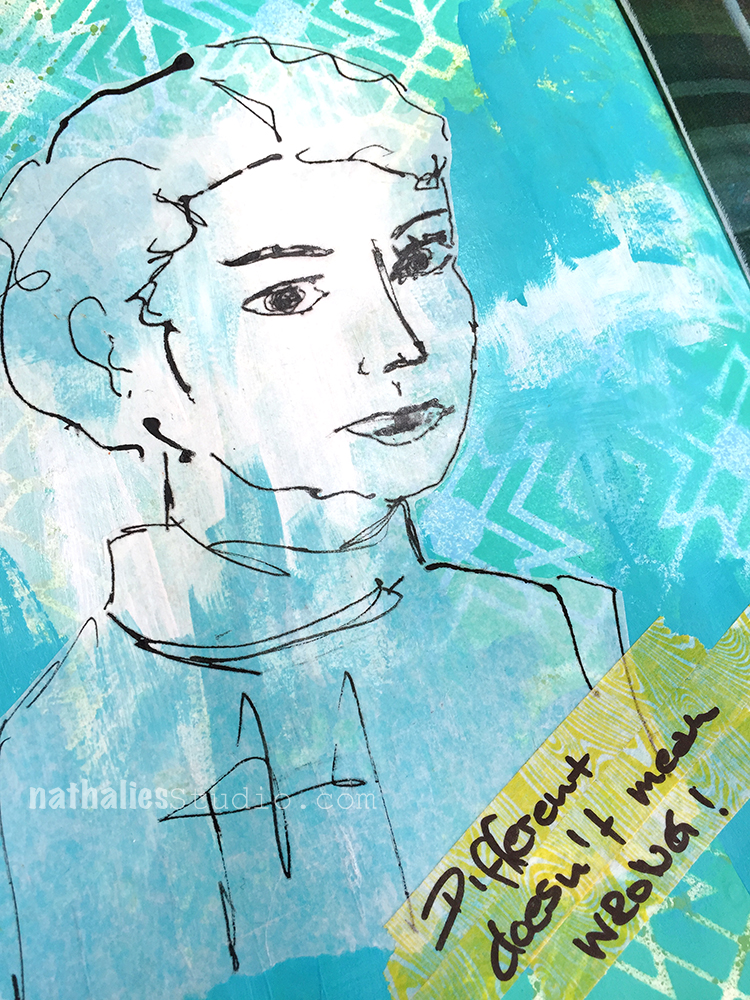 I liked the sketch so much that I didn't wanna change it up with color or stamping, so I left it as is. I adhered some some washi tape with Gel Medium and added the Journaling on top.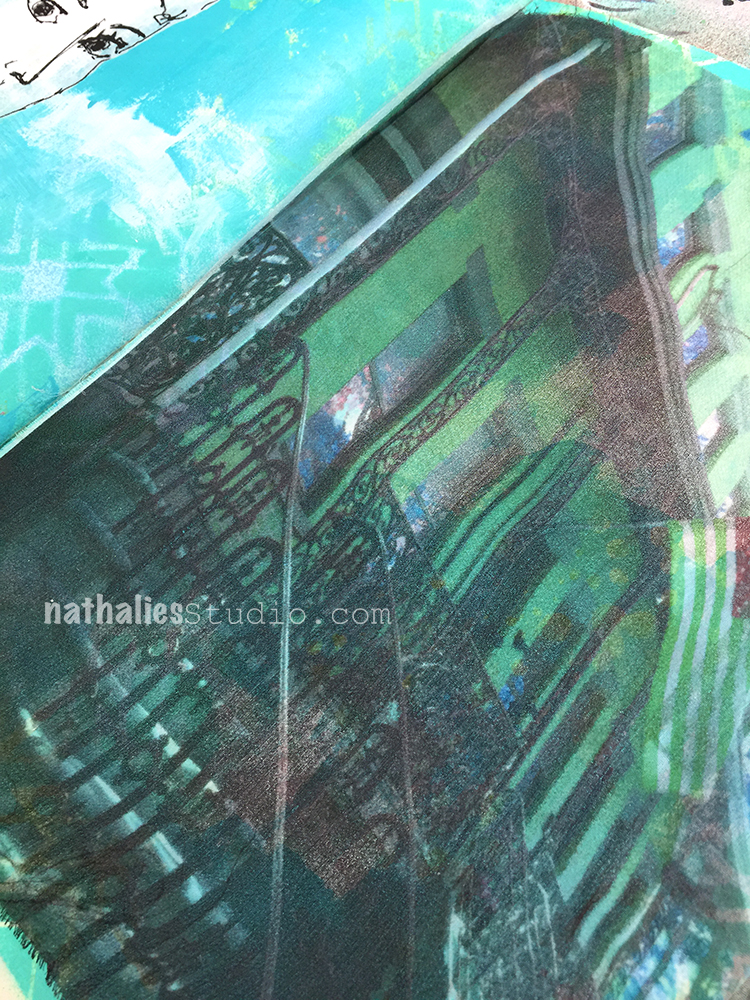 The building is a printout on gauze. I manipulated the image which was taken in the neighbor hood in an amazing class a couple years several years ago with Natalya Aikens and I hoarded this piece of fabric. I decided it was time to just use it up :)