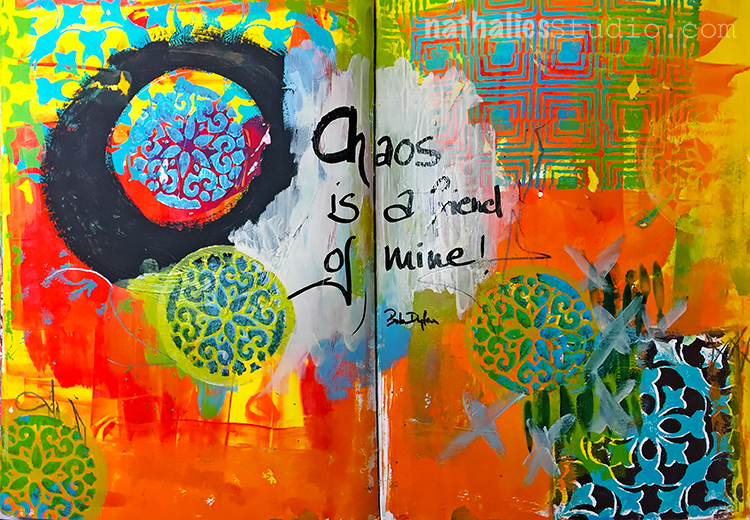 Seriously! LOL- how about you?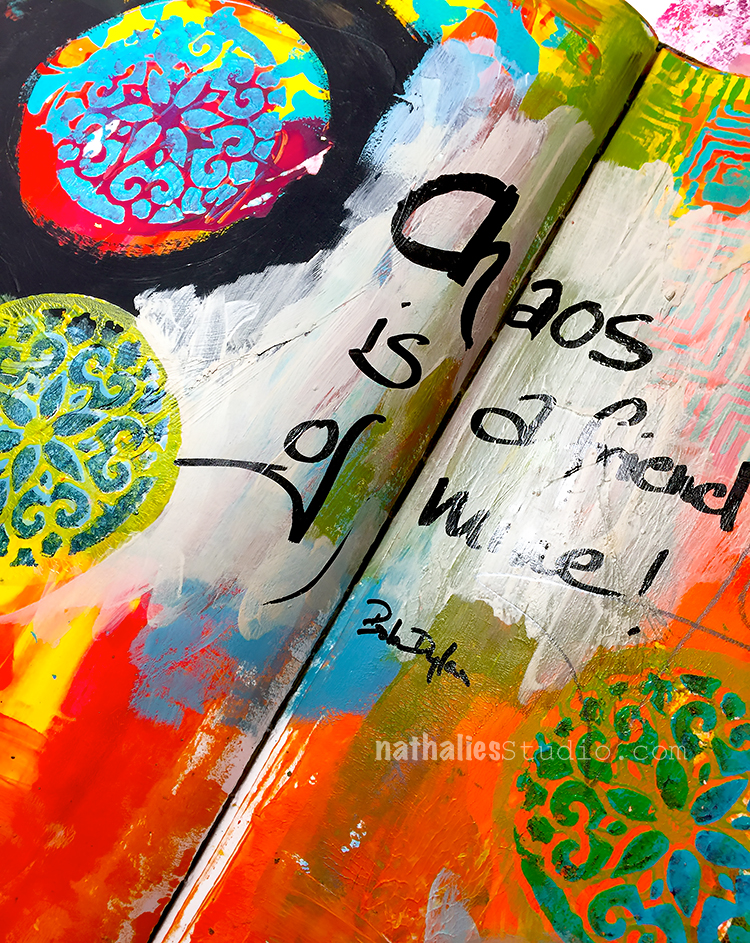 I love how this page turned out – it was a demo page for a workshop and there were different areas of color and stamping and I thought I will tie it all together buy using the same colors and embracing the chaos :)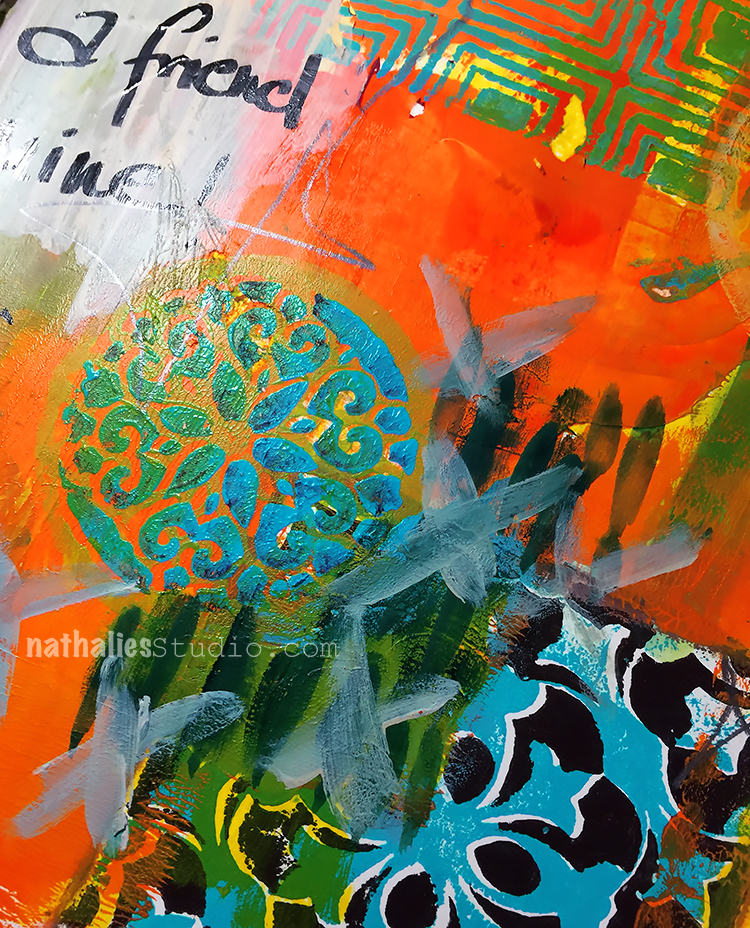 I used my brand new Park Blvd Pos + Negative ArtFoamies as well as the Versailles Pos +Neg. and the Manhattan Border Stamp.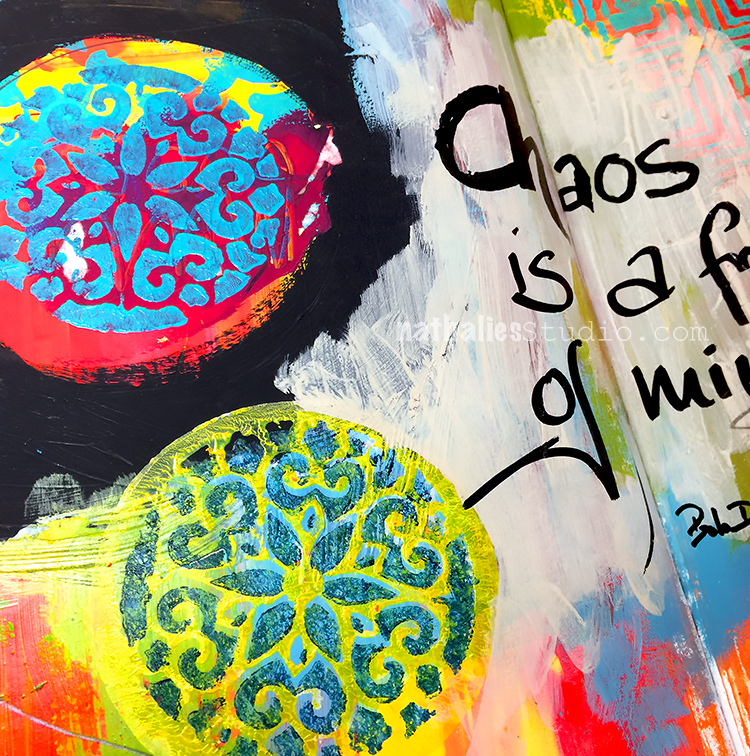 Now …off to getting ahold of some chaos in my studio …because honestly it starts to be not so friend'ly' anymore- LOL.
Here are some of the supplies that I used for this spread: