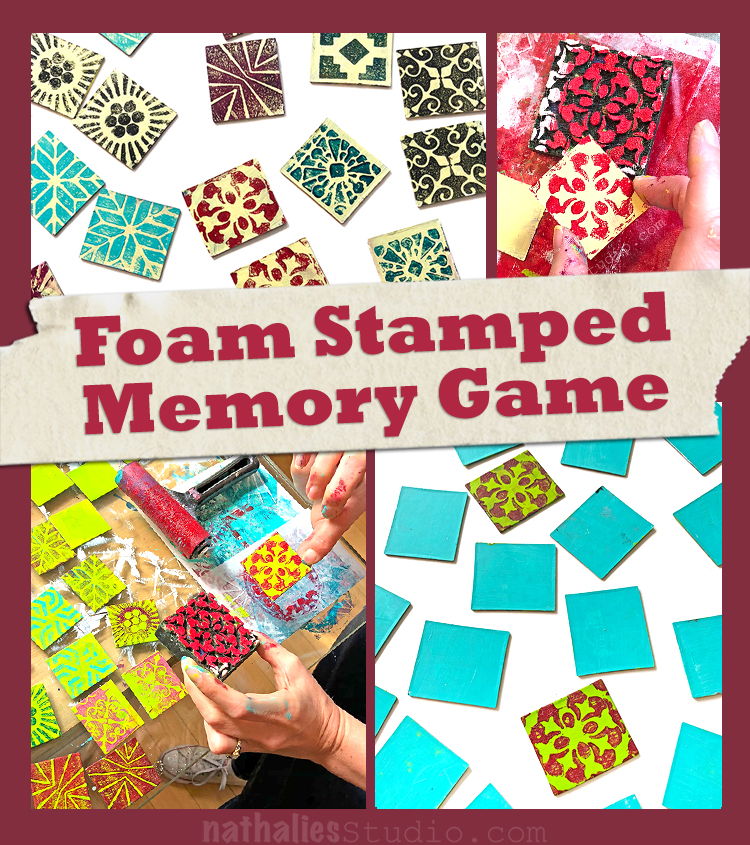 For our monthly playdate in October, Kim and I got together to make our own Memory Games. Remember those? Haha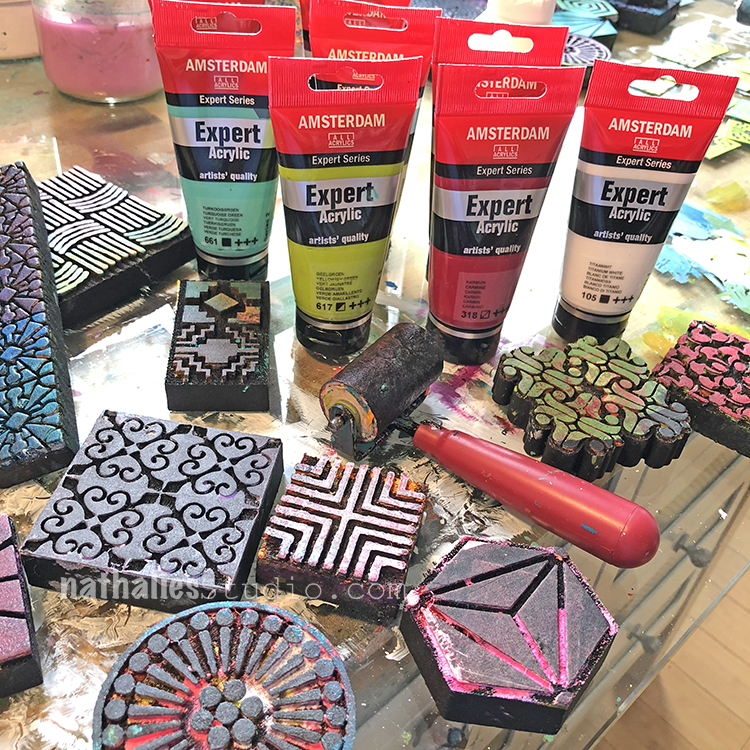 We gathered some acrylic paint, a brayer, and enough foam stamps to do 18 different patterns (our memory set included 18 pairs of cards). The Mini Foam Stamps are perfect for this because the patterns are small enough for the little cards. You don't necessarily need 18 different foam stamps to do this either – you could use different color paint with the same pattern foam stamp to get your sets. That might even add a level of challenge to the game!
What did we use for cards? Well…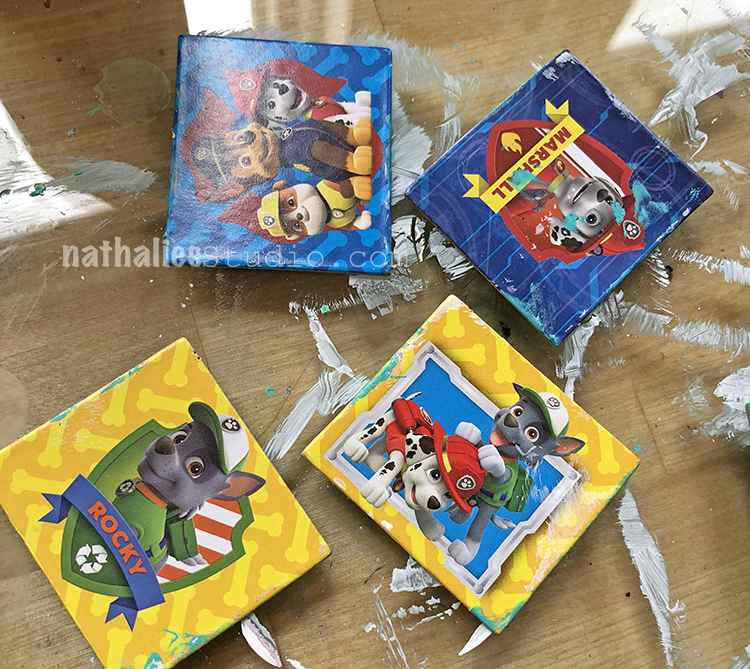 We found some really cheap sets online (you can see the one we used in the links below) and just repurposed them into our own awesome sets :)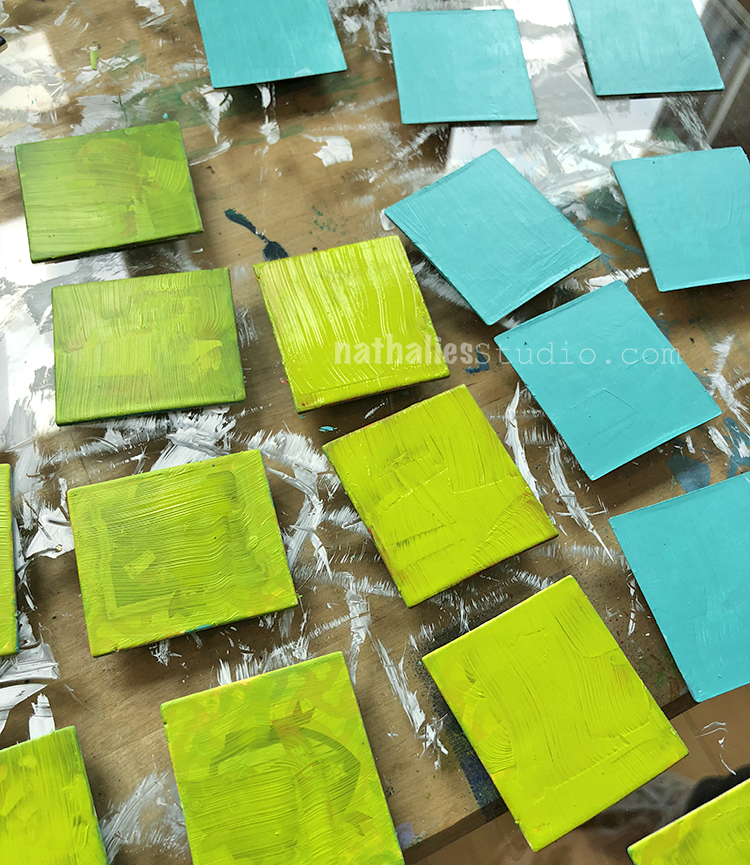 We just painted over the two sides with a solid color. It could take a couple coats of paint or a coat of gesso first and then a coat of paint.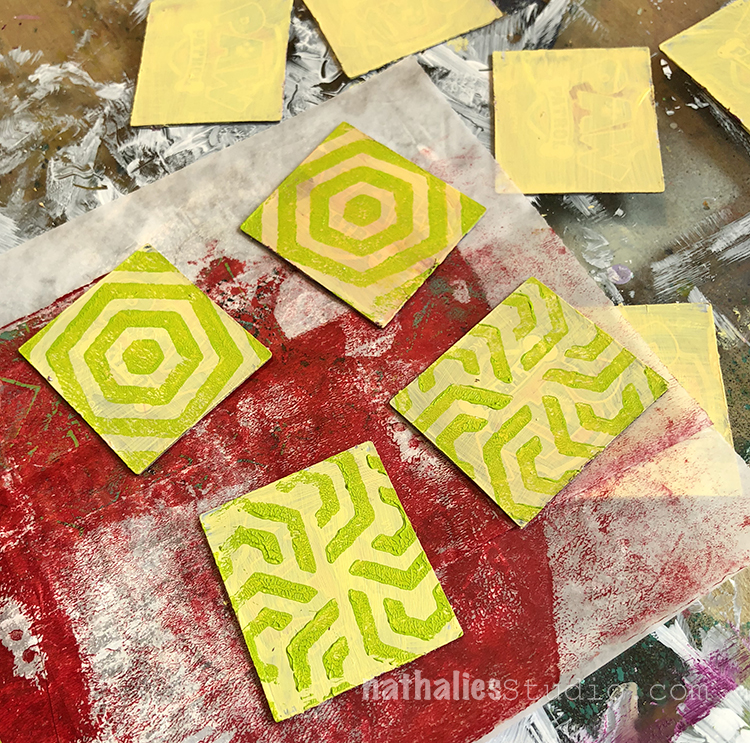 Then it was time to start making pairs… Here are some that use stamps from my Mini Hex Set.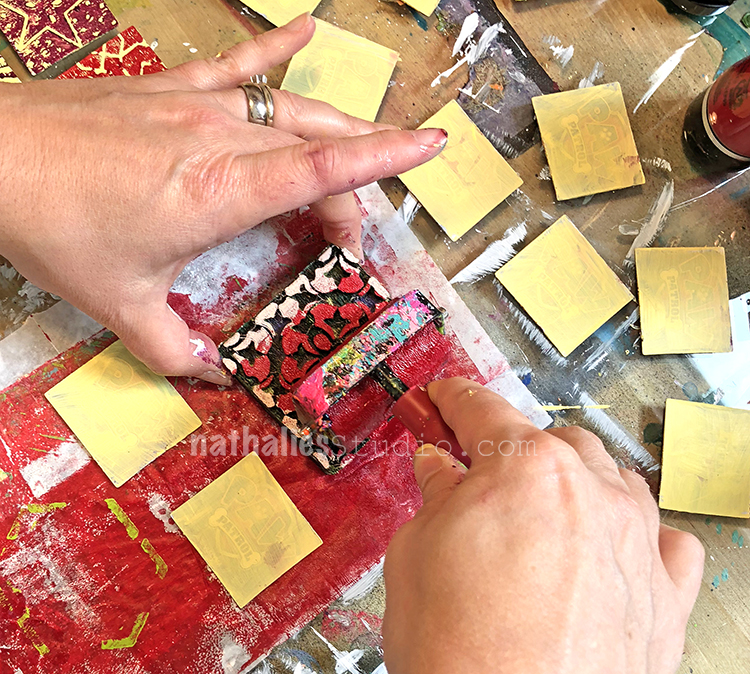 Here I'm using my Mini Versailles foam stamp and some bright red paint with a brayer.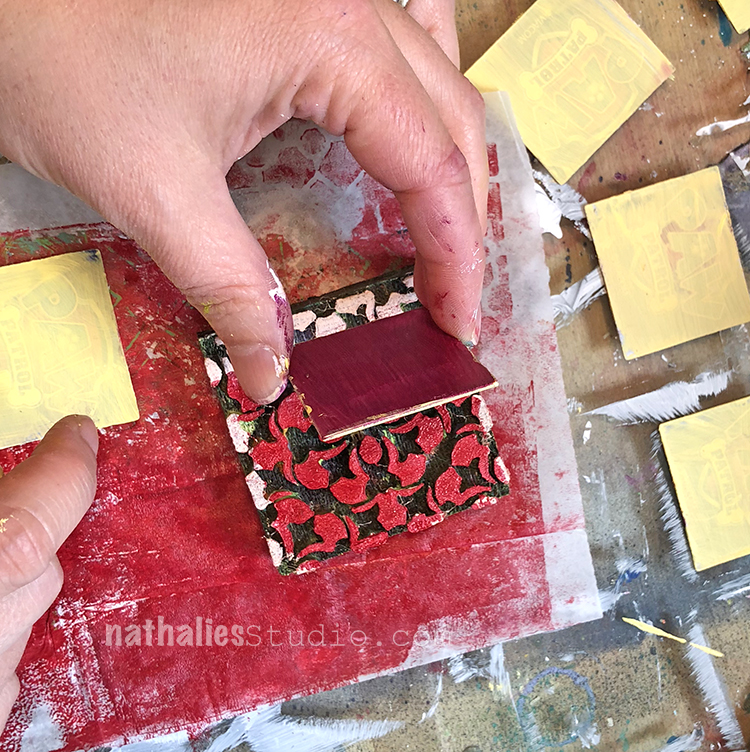 Then I placed the painted card onto the center of the stamp.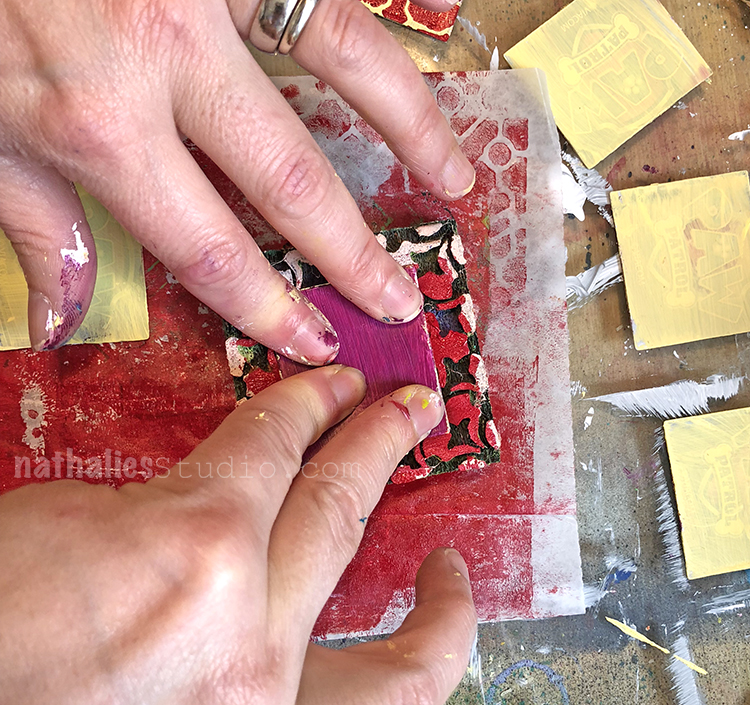 Pressing down evenly and firmly…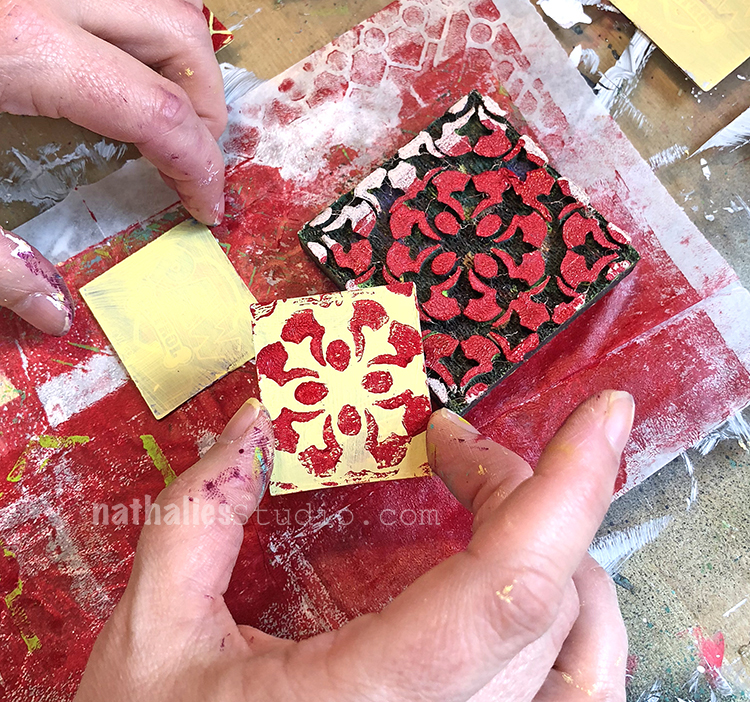 And Tada! One card of the matching set done. Repeat the process on the other to make the pair – we tried to line the pattern up in the same spot on the matching card – sometimes more successfully than others ;)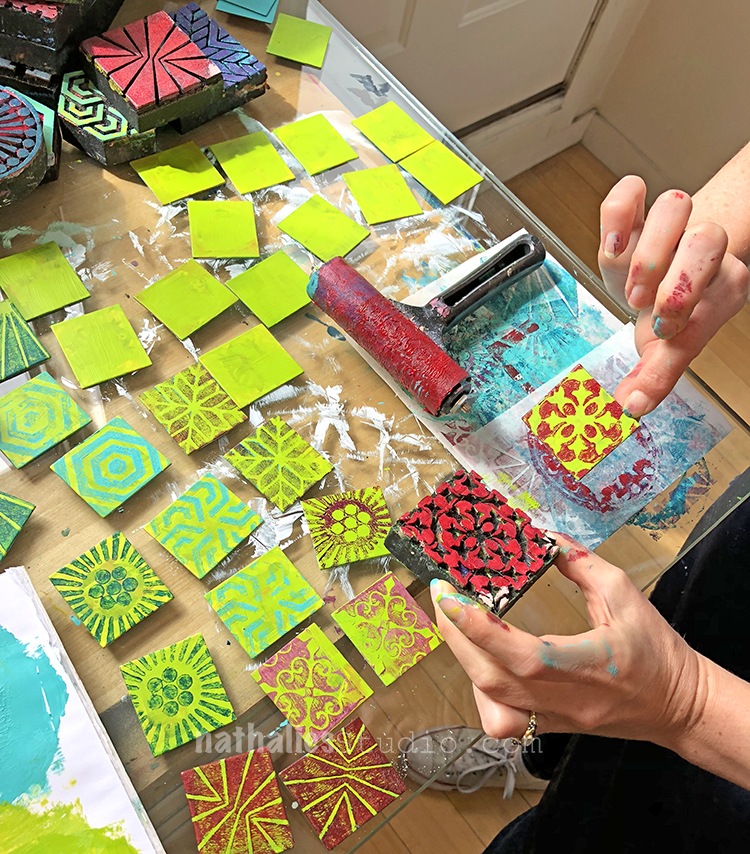 Kim worked on a bright green background and stamped out different matching pairs.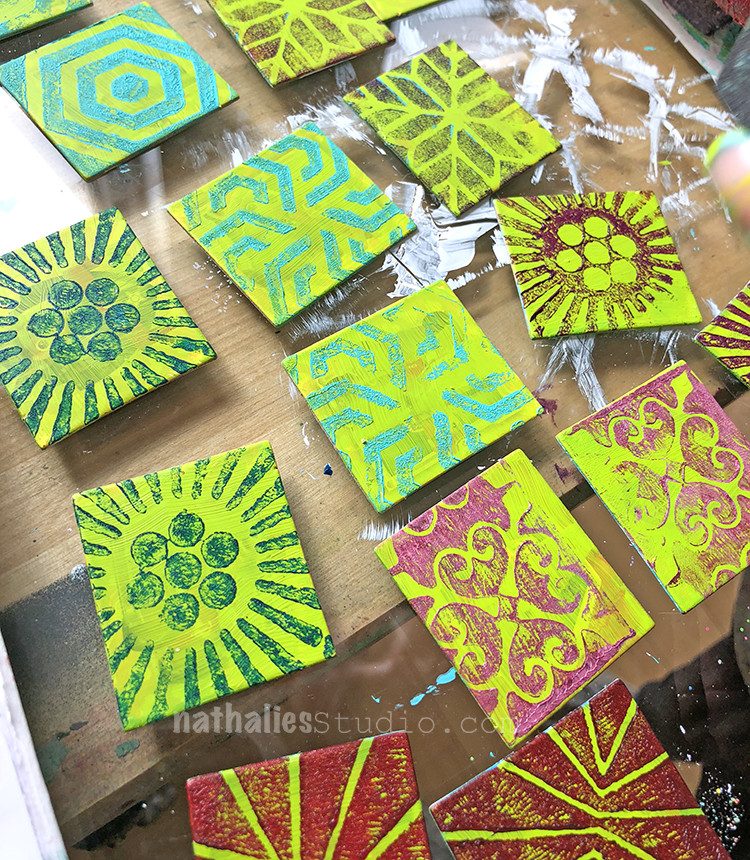 Some came out a bit grungy but this is your own unique set so it definitely doesn't need to look perfect.
In the end I used lots of different patterns and colors.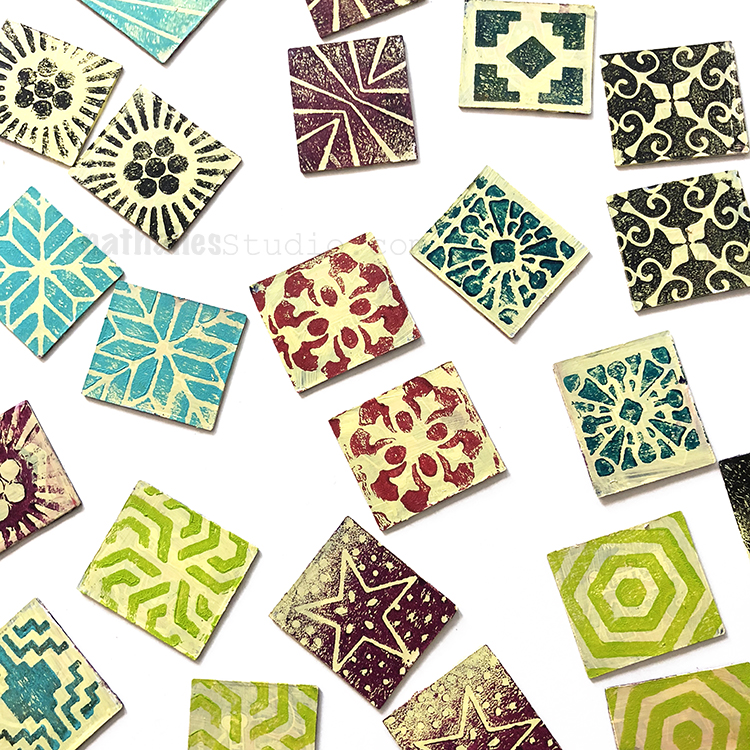 Definitely a fun and probably more challenging version of the original memory game!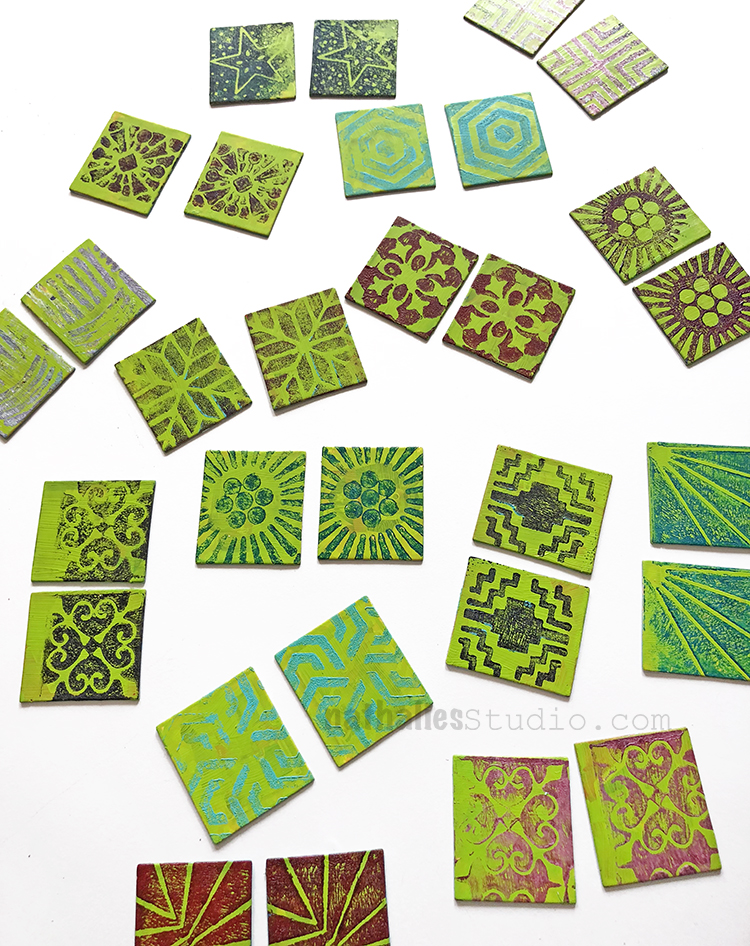 Here is Kim's set on the green.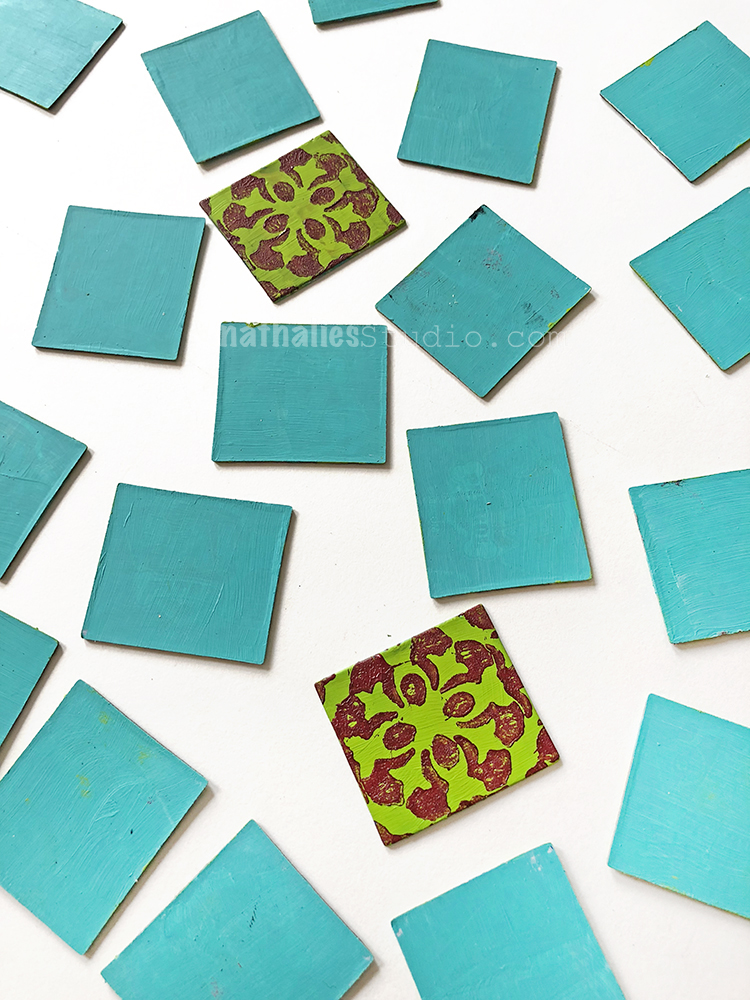 Who is ready to play? Just find the matching pairs :)
You can find all my foam stamps in my online shop. Here are some of the other supplies that we used for this playdate: