Day 22 – Plastic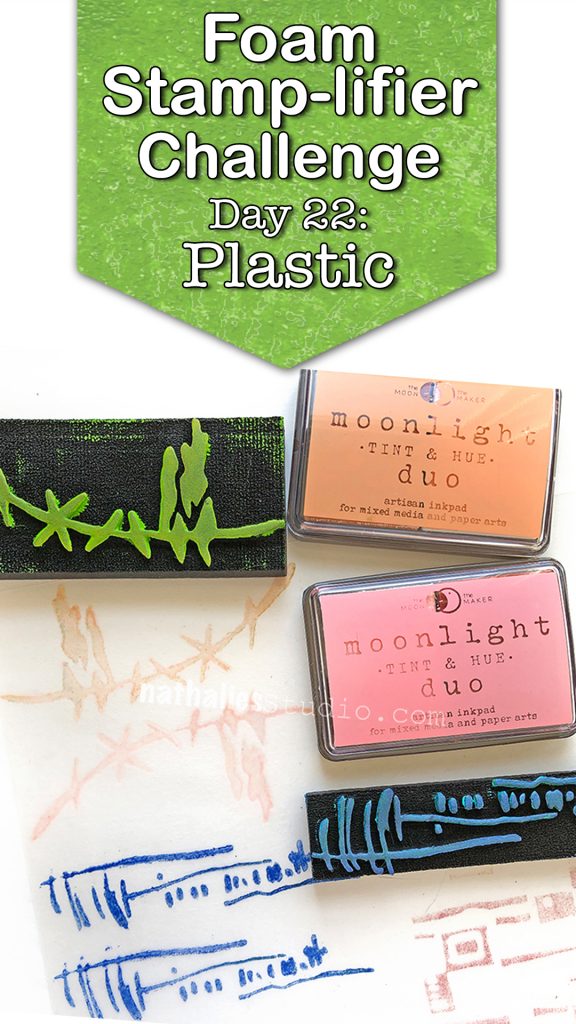 Printing on top of plastic sheets or overhead foils is a fun way to create transparent elements for your work or nice dividers for your art journal but my favorite of all must be using Shrink Plastic. From wine charms, to embellishments to earrings. Using the foam stamps with inkpads of your choice, stamp your desired images.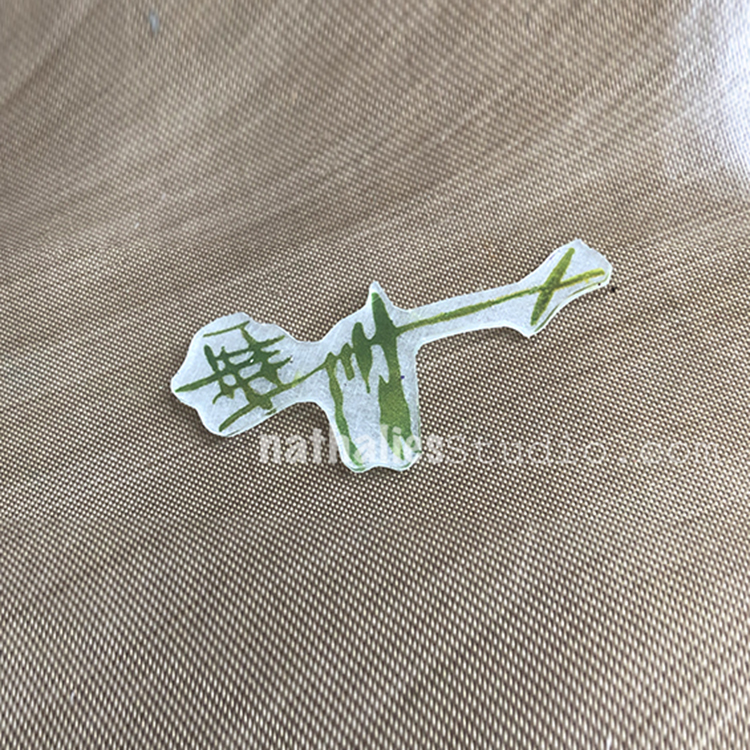 Then heat the shrink film up as the manufacturer recommends and you will get a tiny version of your stamped image. Too cute! Here is a sample where I used the shrink film to create myself some new fancy earrings.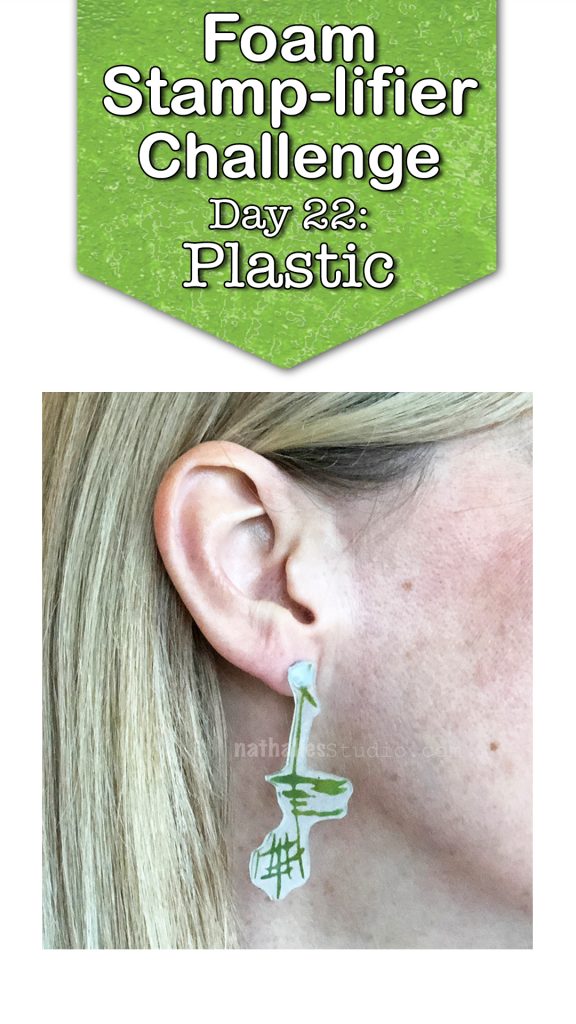 Day 23 – Scratch!
Another fun way to use Foam Stamps is to stamp onto some Ampersand Clayboard to create some great textured designs.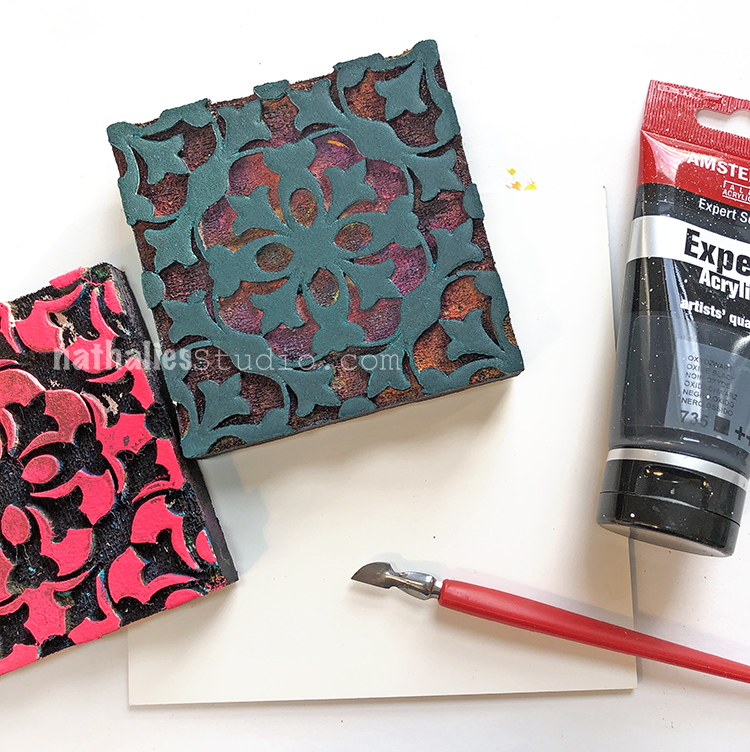 Stamp on top of the clay board with acrylic paint or spray ink or inks and then start scratching into the design. It is like doodling by scratching- better then coloring books- trust me!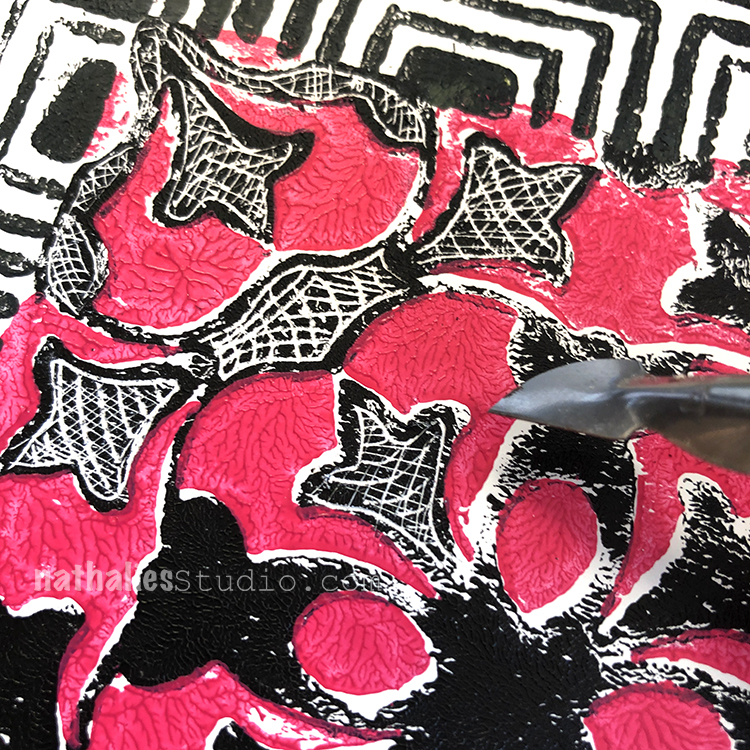 Day 24 – Bits & Pieces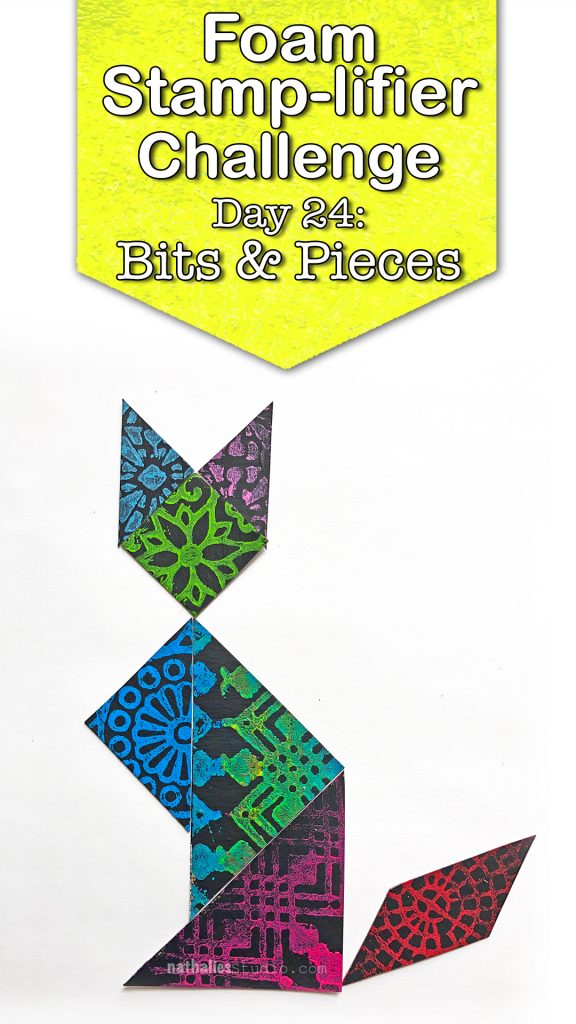 How about using bits and pieces of foam stamped paper to create something new?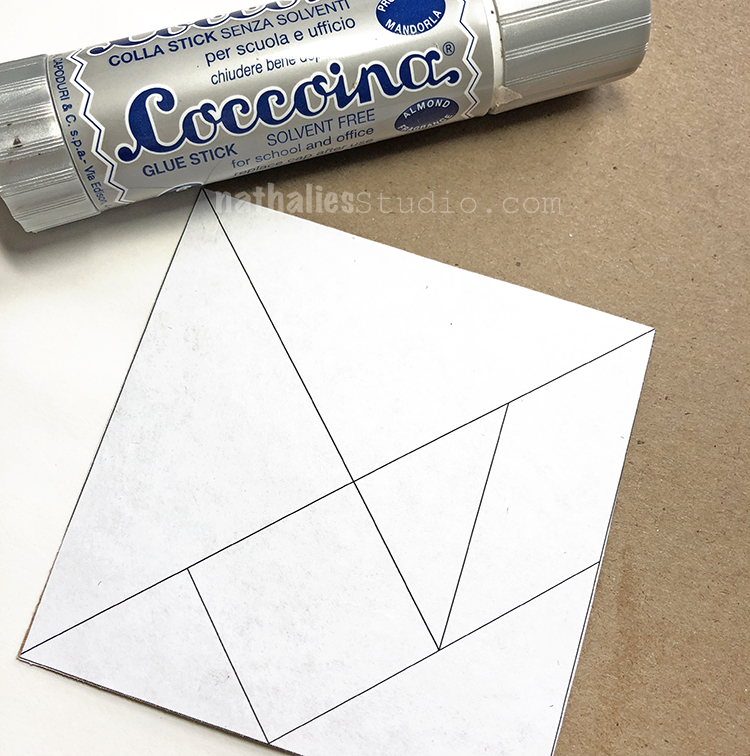 You could create a tangram which is a puzzle which consists of 7 flat geographic shapes which put together can create a new shape.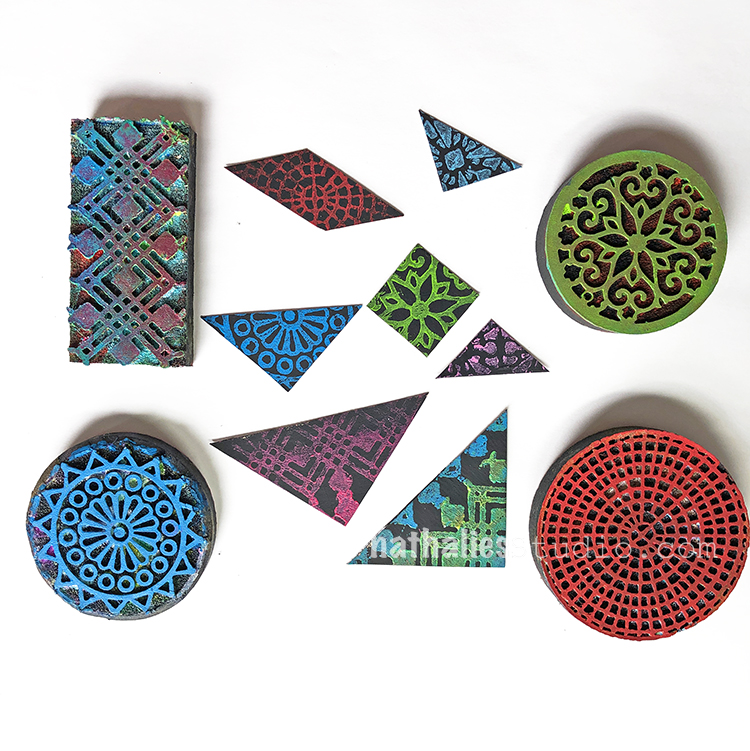 Simply google tangram, print out the template, glue it on some white or black paper, start stamping with your foam stamps and cut it.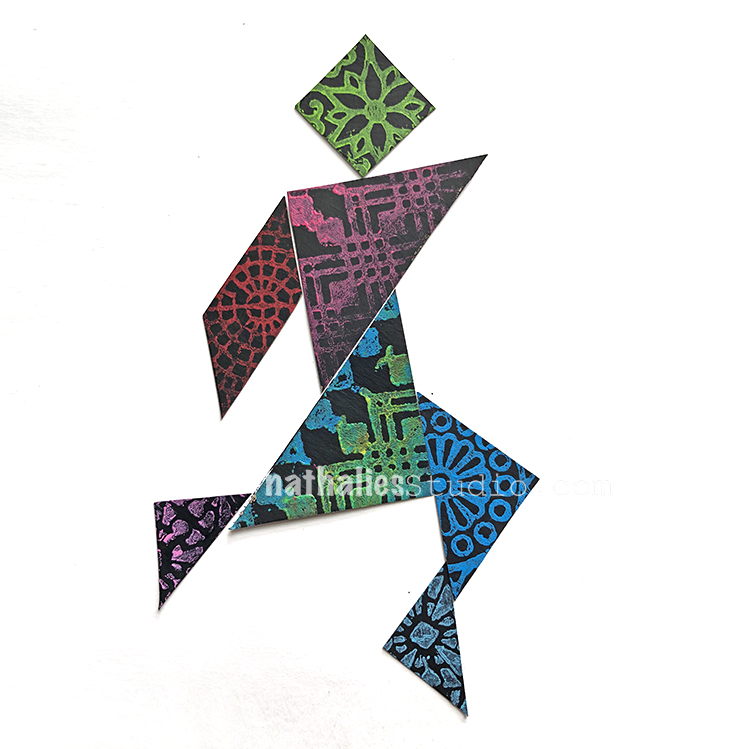 And then go and play …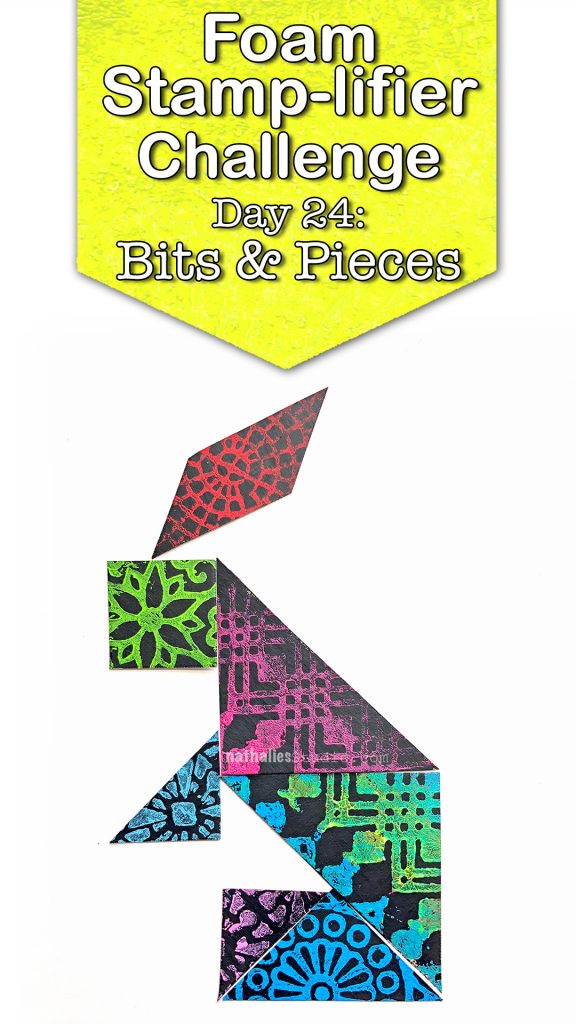 Here are the different foam stamps I used for these prompts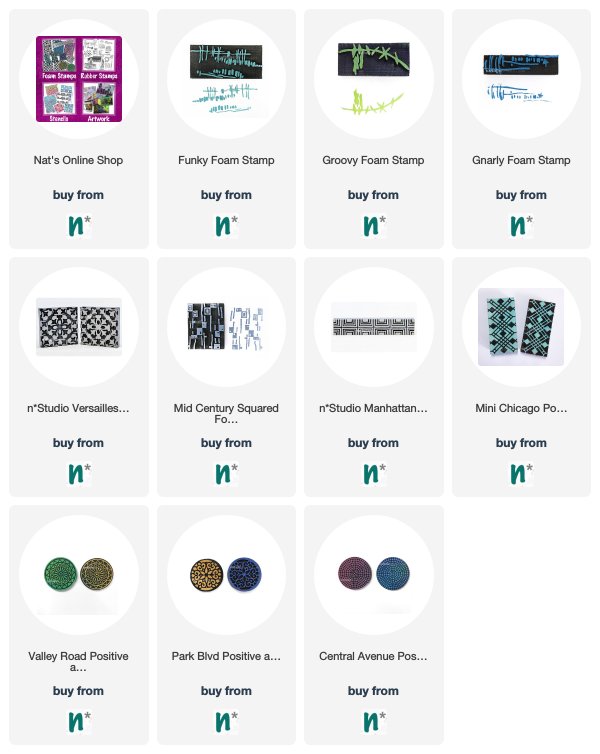 In case you missed the prompt list  here you go: